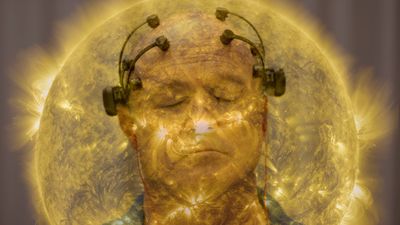 All Light, Everywhere
All Light, Everywhere
Director(s): Theo Anthony
US
105 min.
2021
| | |
| --- | --- |
| Age rating | unlimited |
| Black and white / colour | color |
All Clear is a multi-layered documentary essay about surveillance and what is and isn't visible - not just because of light. Theo Anthony focuses on contemporary surveillance technologies and questions the constantly declared impartiality of these instruments of power, but at the same time reflects on the historical efforts to mechanize vision, which led to the understanding of man as a set of measurable data. He does not forget that as a filmmaker he himself works with the camera, observes people and manipulates reality.
Projection of All Light, Everywhere at 4 ELEMENTS 25. Letný filmový festival (SVETLO)
| | | | | |
| --- | --- | --- | --- | --- |
| | | | Film was already screened | Film was already screened |