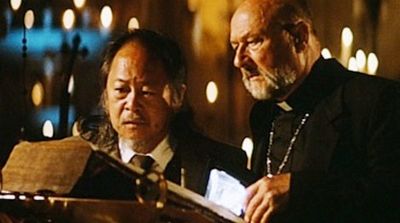 Prince of Darkness
Prince of Darkness
Director(s): John Carpenter
US
102 min.
1987
| | |
| --- | --- |
| Age rating | 12+ |
| Black and white / colour | color |
John Carpenter is one of the key creators of the horror genre. His uncompromising approach to cinematic horror has won him millions of fans, and his sense of aesthetics has helped define almost two decades of genre trends. In the basement of an abandoned Los Angeles church, a priest finds a container with a strange green liquid. Together with the invited expert, they discover that the liquid is the essence of Satan himself, who is preparing to take over the world. Will they be able to prevent the disaster?
Projection of Prince of Darkness at 4 ELEMENTS 25. Letný filmový festival (SVETLO)
| | | | | |
| --- | --- | --- | --- | --- |
| | | | Film was already screened | Film was already screened |