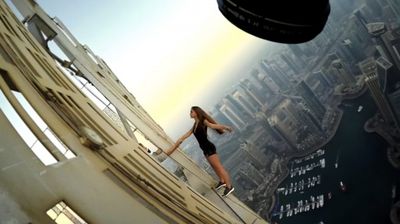 Fantastic Machine
And the King Said, What a Fantastic Machine
Director(s): Axel Danielson, Maximilien Van Aertryck
SE

,

DK
88 min.
2023
| | |
| --- | --- |
| Age rating | unlimited |
| Black and white / colour | color |
Since their inception, new media, photography and film, have awakened not only fascination with capturing the world, enthusiasm for the beauty of images, but also concerns about their proliferation and overwhelming our perception. The gradually cultivated, now pathological self-absorption of man is currently revealed by an infinite number of recording devices, while the civilization of the image is no longer in the hands of his intelligence alone. The miraculous apparatus, like many others, is again only a testimony to our unteachability and short-sightedness.
Projection of Fantastic Machine at 4 ELEMENTS 25. Letný filmový festival (SVETLO)
| | | | | |
| --- | --- | --- | --- | --- |
| | | | Film was already screened | Film was already screened |