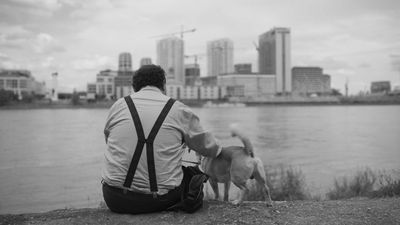 Lines
Čiary
Director(s): Barbora Sliepková
SK
80 min.
2021
| | |
| --- | --- |
| Age rating | unlimited |
| Black and white / colour | black & white |
A melancholic urban film symphony about contemporary Bratislava. He traces the signs of a growing, rapidly changing city in which, among other things, old lines and trajectories that determine the lives of its inhabitants are disappearing and new ones are emerging. The ordinariness and daily routines of their stories complete the picture of the metropolis. "This is how I imagine a city on the moon."
Projection of Lines at 4 ELEMENTS 25. Letný filmový festival (SVETLO)
| | | | | |
| --- | --- | --- | --- | --- |
| | | | Film was already screened | Film was already screened |