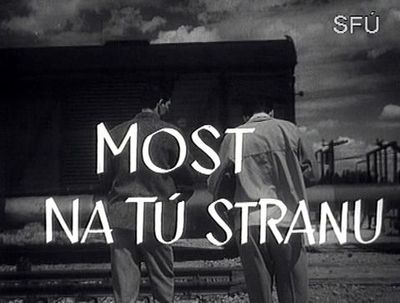 Most na tú stranu
Most na tú stranu
Director(s): Vladislav Pavlovič
CS
90 min.
1961
| | |
| --- | --- |
| Age rating | unlimited |
| Black and white / colour | black & white |
Youth is the light of tomorrow. This was also true in the early 1960s, although the vicissitudes of love among the young builders of socialism were no longer determined only by devotion to its ideals and five-year plans. From Kadár's overcommitted Katka, the Slovak film progressed to Pavlovič's fragile, more introverted Mária, also a girl from the countryside, but inexperienced and naive in relationships. In addition to the planned welding, he also learns to face the pitfalls of racing donchuans on a large construction site.
Projection of Most na tú stranu at 4 ELEMENTS 25. Letný filmový festival (SVETLO)
| | | | | |
| --- | --- | --- | --- | --- |
| | | | Film was already screened | Film was already screened |