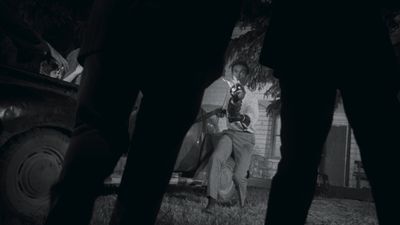 Night of the Living Dead
Night of the Living Dead
Director(s): George A. Romero
US
96 min.
1968
| | |
| --- | --- |
| Age rating | 12+ |
| Black and white / colour | black & white |
Night of the Living Dead is a classic of the subgenre known as "zombie horror". It was this film that brought the worldwide popularity of the term "zombie", denoting reanimated corpses, craving fresh human flesh. A visit to a cemetery turns into a nightmare when a pair of siblings are attacked by a strangely behaving man in a torn mourning suit. The world has been hit by an apocalypse of unknown proportions, and it seems that for a group that meets in a nearby house, the safety of their refuge may only be temporary. This night will truly be different from all the previous ones.
Projection of Night of the Living Dead at 4 ELEMENTS 25. Letný filmový festival (SVETLO)
| | | | | |
| --- | --- | --- | --- | --- |
| | | | Film was already screened | Film was already screened |